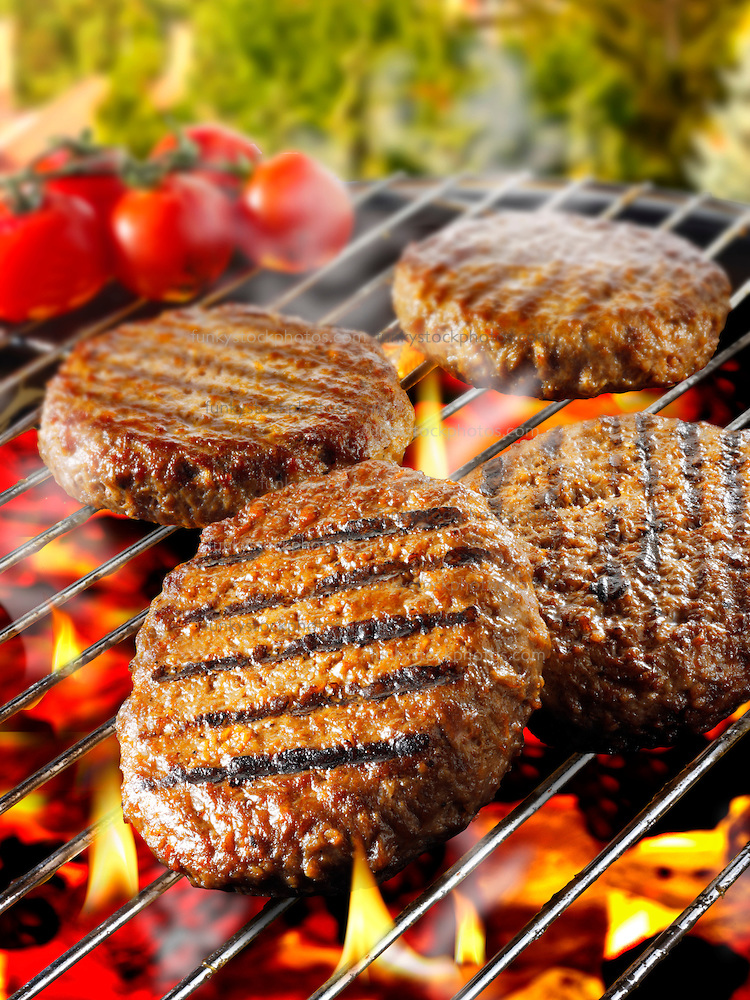 The essence of this recipe is the combination of meats that will triple the flavour and juicy tenderness that we all love in a good burger. When choosing ground beef, I use lean or medium cuts — you need a little fat to make the burgers tender.  In addition to the ground beef, I included turkey and pork.
Three  500 gram/1 lb. packages will yield eight well sized burgers. I don't measure ingredients, so I have listed them by name only. The fun part about cooking is experimenting with flavours and amounts until you get the "yummmm" factor. (Note: Mark cooks by taste and touch – so I've added the measurements to this recipe)
Into a large bowl, combine the meat (s) until they are thoroughly mixed. Using a potato masher helps the process.
Add the following spices to taste: * 1 tbsp each of Salt, pepper, Worcestershire sauce, garlic salt, herbs de provence (rosemary, marjoram, thyme and savory)
3 tbsp extra virgin olive oil
1 tbsp So Hot Red Romp Sauce – adjust to taste (depends on hot you like your food!)
1 package of mushrooms finely chopped
½ chopped sweet onion
Mix everything together and shape into patties.
Make sure your barbeque grill is smoking hot. You won't have to worry about burning the burgers because the combination of meats prevents this from happening. Grill until almost done.
We dressed these amazing burgers with heirloom tomatoes, garlic dill pickles, and our favorite condiments! All served on fresh crusty buns or kaiser rolls with a favourite salad.
Voila! an instant feast.
**This sauce is made by two former neighbours, Sabrina and Diane in Bowmanville, ON, Canada.
The base for the sauce is Jamaican scotch bonnet peppers with black and yellow mustard seeds. I will warn you that if you're not familiar with scotch bonnet peppers you can substitute tabasco or any other hot sauce.
You can find this fabulous recipe and more at:
Perfect Pies and Pastry – perfectpiesandpastry.com